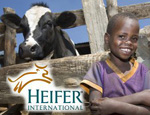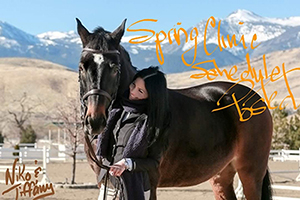 Tiffany & Niko: The Long Road to Recovery
On August 31, 2016 Niko, a 15 year old upper level equitation horse, developed a sudden lameness in his left front leg. There were no localizing signs, but diagnostic nerve blocks localized the pain to Niko's foot. I referred Niko to Dr. Larry Galupo at UC Davis for Magnetic Resonance Imaging (MRI), which confirmed a severe collateral ligament injury. The prognosis for return to athletic function was guarded, but Tiffany Coury, Niko's owner, never wavered in her commitment to her equine partner.

Niko's treatment included multiple stem cell injections and shock wave therapy during several months of rehabilitation at Circle Oak Equine. He came home in January 2017, wearing a specially designed shoe, still not fully sound.





What did the future hold for Niko? In a retrospective study of 109 horse with collateral ligament injuries in the foot, Dr. Sue Dyson reported that only 1/3 of these horses returned to soundness. Niko's injury was particularly severe, involving a large portion of the ligament, including the insertion onto the bone.

Remarkably, Tiffany never doubted that Niko would recover. For her, recovery was not about return to the show ring, or a set time line. Recovery was about Niko's quality of life and athletic potential. Tiffany saw each step in Niko's improvement as just that – one step – but she also saw no reason why every step shouldn't lead to the next. She focused on each day as the only day that mattered. Tiffany eliminated the possibility of a negative outcome, because there always was tomorrow.

Through the years I have watched so many owners lose confidence in their horse's ability to heal because they put constraints on the healing process, and rigid expectations on their horse's recovery. Not every injury heals, not every horse returns to their previous level of athletic performance. However, if more people would follow Tiffany's lead, and practice patience, restraint, discipline and courage alongside their horse, and see each day as a single day in a recovery process, and have faith in the possibility of a positive outcome, I honestly believe results would improve.

Niko is now a year and a half post injury. He has a dedicated care team of veterinarians, body workers, farrier, trainer and grooms. He is 100% sound, and is in full flat work. He will shortly begin jumping. Will he return to his previous level of performance? If you ask Tiffany, she will probably smile and reply, "One step at a time, Niko will let us know." But I'm pretty sure she sees nothing but a bright future for her partner.

High Desert Veterinary Service:
Building Healthy Partners
Make your clinic appointment today.
© High Desert Equine
Emergency Vet
(775) 742-2823
Email us at
hidvet@gmail.com